What is Amazon FBA? How it Works, Pros and Cons
What exactly is Amazon FBA?
Amazon FBA is a service that allows individuals to sell their items on Amazon. This service provides several benefits, including storage and shipping. It also allows you to take advantage of Amazon's customer base and Amazon marketing services reach. However, there are some drawbacks to using Amazon FBA, including the cost and the fact that you are limited in terms of what you can sell.
In a nutshell, Amazon FBA is a service that allows individuals to store their products in Amazon's warehouses and have them shipped directly to customers when they make a purchase. The individual is responsible for the cost of monthly storage fees, but it is free to use Amazon's shipping services. This can be a great option for small businesses that want to reach more customers without worrying about logistics and shipping. However, there are some drawbacks to using Amazon FBA as well.
How do you get products ready for Amazon FBA?
To get your products ready for Amazon FBA, you need to make sure they meet the following requirements:
Packaging must be correct and in line with Amazon's guidelines.
Products cannot be sent in individual units – they must be part of a set.
You will need to print labels and attach them to the product before sending it off to Amazon's warehouse.
Setting up an account with Amazon FBA can be very complicated, so you should consult a professional or use an inventory management software such as RestockPro for that.
How does Amazon FBA work?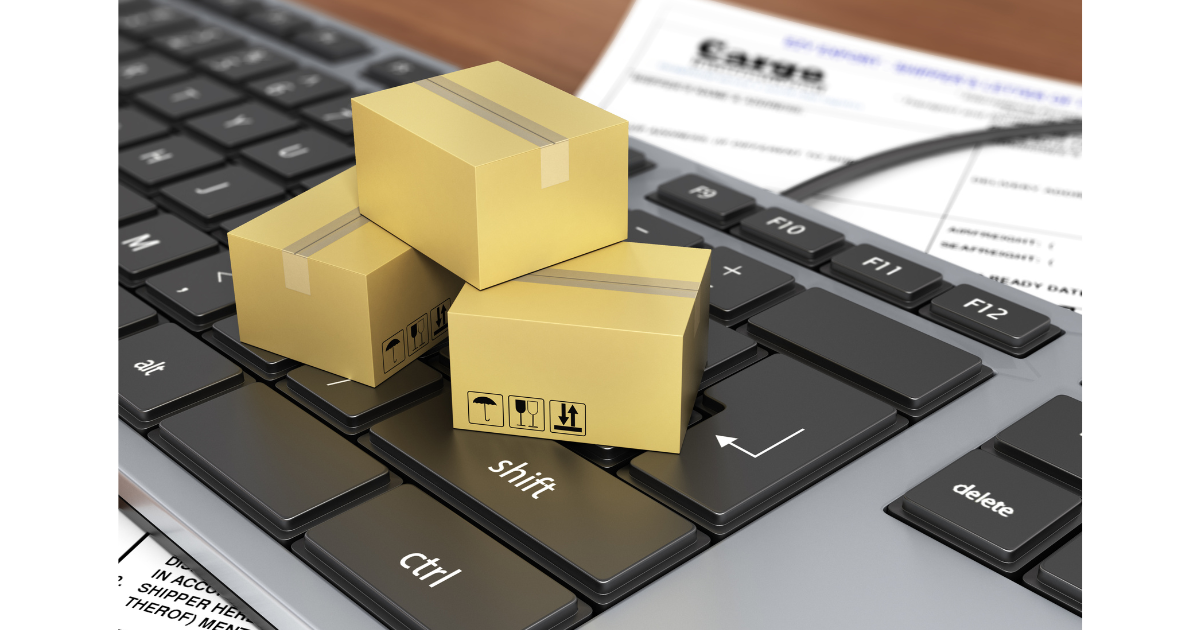 Amazon FBA (Fulfillment by Amazon) is a fulfillment service that allows Amazon to ship directly to the customer. When you use Amazon FBA, you send your products to an Amazon fulfillment center, and they will handle everything for you. This includes picking and packing your items and shipping them to the customer. One of the biggest benefits of using Amazon FBA is that it makes your Prime products eligible. This means that customers can choose two-day shipping on any of your products and won't have to pay any additional fees. However, there are some downsides to using Amazon FBA. The main one is that you have to pay Amazon a fee for them to store and ship your items. This fee can be expensive depending on the size and weight of your products.
Amazon FBA Calculator is a free tool provided by Amazon that estimates fees for using Amazon's fulfillment service, Amazon FBA. You can use this calculator to estimate the cost of using Amazon's shipping carriers to fulfill orders. Additionally, you can choose whether or not you want to use your carrier for shipments or use Amazon's carriers if they are available at a lower cost. Finally, Amazon FBA is a fulfillment service that allows you to send in products, and they will ship them out.
On the other hand, Amazon FBA orders are not eligible for Prime shipping. The Amazon seller is responsible for packing and shipping the order and handling any inquiries or customer service. There are pros and cons to using Amazon FBA- on the one hand, and it can help increase sales because orders will be eligible for free 2-day shipping through Prime. On the other hand, it can be more difficult to manage inventory, and there is always a risk that orders could get lost or damaged in transit.
How do I get started with Amazon FBA?
The Fulfillment by Amazon (FBA) program is a great way to outsource your fulfillment headaches and scale your business. With FBA, you send your products to an Amazon warehouse, which takes care of everything from merchandising and shipping to customer service. You can use the FBA Getting Started Guide to sign up for the service, with videos and other learning material available to learn about the program. They'll even help with merchandising, shipping, and customer service. Amazon FBA works with most ecommerce platforms, so sellers can easily get started on the platform of their choice.
FBA Costs
In starting an amazon fba business, the two main costs are fulfillment fees and storage costs. These costs can add up quickly, so it is important to be aware of them before diving in. There are many other expenses associated with running a successful Amazon FBA business, but these two main ones should be considered before making any decisions. There are additional fees for the following scenarios:
Labels: If you need Amazon to print your labels for you, there is a fee per label.)
Prepping inventory for storage: You may need to pay someone to prep your products for storage, depending on what kind of products you are selling.
Repackaging returned items: If you receive an item back from a customer, you may need to repackage it before sending it back to Amazon.
Long-term inventory storage: If you have products that will be stored in Amazon's fulfillment system for more than 6 months, there is an additional fee.
Removing orders from Amazon's fulfillment system: If you want to remove an order from Amazon's fulfillment system, there is a fee per order.
Inventory with long shelf life, such as furniture, golf clubs, or sporting goods, can lead to higher costs when using Amazon FBA. The Amazon fees are much lower than those of a 3PL service like ShipBob. However, the user interface differs from Amazon– it's more difficult and not as helpful for sellers.
How much commission does Amazon take for FBA?
When it comes to Amazon FBA, there are two commission rates that sellers need to be aware of: the referral fee and the closing fee. The referral fee is a percentage of the item's sale price that Amazon charges the seller. This percentage ranges from 6% to 45%, depending on the product category. The closing fee is a flat-rate charge per item sold, which also varies depending on the product category. For example, apparel has a $1.99 closing fee, while home & kitchen products have a $3.99 closing fee.
In addition to these fees, Amazon charges sellers for storage and fulfillment services. Storage fees are based on cubic feet used per month and range from $0.30 to $2.40 per cubic foot, while fulfillment fees are based on weight and range from $0.05 to $2.41 per pound.
How much does it cost to ship to Amazon FBA?
When considering using the Amazon FBA service, it is important to understand how much it will cost. The fulfillment fee is $5.69, but it would cost more if you were trying to ship books from your website. For example, the Amazon FBA Calculator estimates it would cost $12 for a book with 2-day free shipping. Remember that Amazon charges fees for items stored in their warehouses, which are based on weight instead of price. There is a cost to using FBA, the most common being storage, and FBA fulfillment fees.
Amazon has a three-tier storage system, with the most expensive tier being 180 days. If you do not use all of your allotted storage space within 180 days, your account will be charged at the next higher pricing tier.
Amazon also tracks items stored in warehouses but not listed for sale on their website. These items are considered "stranded inventory" and can result in costly mistakes if not managed properly. To help users avoid this issue, Amazon provides reports on stranded inventory to ensure transparency and avoid surprises.
In addition to monthly storage fees, Amazon charges Amazon FBA fees that you can view on the dashboard, which is different from regular warehouse storage fee.
During the peak holiday season, Amazon charges a higher storage FBA fee than usual. However, they offer assistance to ensure transparency and avoid surprises.
FBA service fees
When you use Amazon business seller program, you pay certain fees to take advantage of the benefits that come with it. These include charges for picking and packing orders, shipping, customer service, and product returns. You can find a list of all the fees associated with using FBA on Amazon Seller Central.
Note that there is a $0 starting fee for using FBA and minimal storage and fulfillment costs. This makes it an attractive option for businesses looking to scale quickly. It's important to keep in mind that product features on Amazon are always changing, so be sure to stay up-to-date on what's currently available.
FBA storage fees
When you store products in a fulfillment center, Amazon charges you a fee based on how much space those products take up. The storage fees are charged monthly, starting with September (the current month). Storage fees vary based on what type of products are stored: standard or oversized items.
For standard-sized items, Amazon charges $0.64 per cubic foot for storing products in fulfillment centers. One exception to this rate: smaller-sized items cost less to store.
Oversized items incur higher fees: $1.28 per cubic foot for all oversized items.
Amazon assesses monthly storage fees for all items stored in a fulfillment center for more than 365 days. Maintaining good inventory health can help you avoid a long term storage fee. Inventory health is an important factor when considering FBA costs.
What are the pros of using Amazon FBA?
There are some pros to using Amazon FBA. One of the most significant is that Prime members receive items with 2-day shipping for no additional cost. Additionally, Prime members are more eager to purchase an item with the Prime badge than a standard shipping option. There are over 110 million US Prime subscribers, many of which want to buy products with the "Prime" label. Furthermore, Amazon FBA offers a chance to increase sales and compete with other sellers on Amazon's platform.
On the whole, Amazon FBA is a great service because it helps sellers improve their metrics in shipping, delivery, and customer experience. These are all important factors to Amazon when deciding who wins the Buy Box. Additionally, using Amazon FBA takes care of the fulfillment aspect for sellers so they can focus on selling products.
The Amazon FBA program is a great way to grow your Amazon FBA business. It provides time and order management and a scalable way to increase sales. However, Amazon is secretive about its A9 search algorithm, which currently ranks FBA offers higher than FBM offers. This allows sellers to focus on other important aspects of their business while Amazon takes care of Amazon order fulfillment.
You can reach Prime customers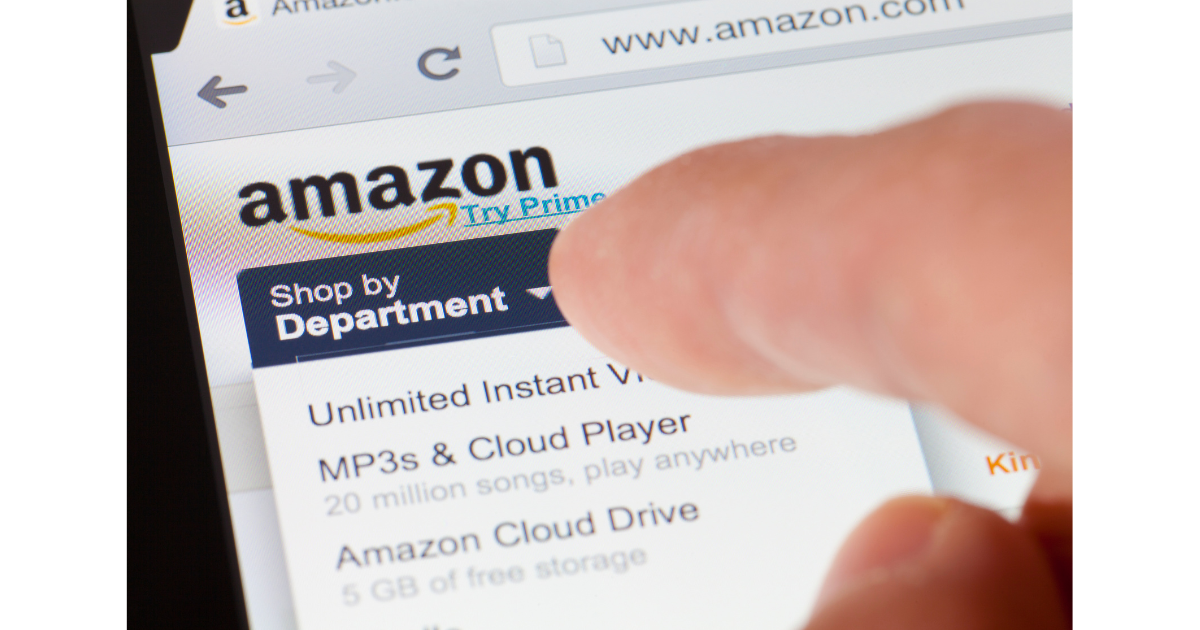 As a business, you want to reach as many customers as possible. And what's better than reaching Prime members? Amazon Prime is a premier member service that allows free two-day shipping on eligible items. This perk has made seller fulfilled Prime one of the most popular subscription services in the world. There are over 300 million active customers in 180 countries across the world who spend over $90 billion per year with Amazon. That's a lot of potential customers!
Plus, Prime members have a higher rate of spending than non-Prime members. They're more likely to purchase items from your company because they trust and value Amazon's recommendations. So if your products are listed on Amazon, they're automatically eligible for free shipping – no extra work required on your part!
You have access to Amazon's customer service
When you use Amazon FBA, you have access to Amazon's world-class customer service. If a customer has a problem with their order, they can contact Amazon and get help. Amazon worth has a global customer service network, so no matter where the customer is located, they can reach someone who can help them.
In addition, FBA charges a Return Processing Fee for select product categories. However, this fee is only charged if the Amazon FBA seller uses it. This fee helps cover the cost of returning products to Amazon, which is generally lower than the cost of processing returns.
Focusing on customer service can be time-consuming and distracting for business owners. FBA takes care of all that for you, so you can focus on growing your business.
Finally, FBA provides customers with detailed help pages and contact information if they have any concerns about their order. This makes customers feel confident that they are working with a reputable company.
You can get your products to customers quickly
When you're using Amazon FBA, you can get your products to customers quickly because they are stored in Amazon's warehouses. You can also use Amazon's follow-up feature to increase your chances of product purchasing. Additionally, a tool like Jungle Scout will automate the whole process so that you can track your progress.
What are the cons of using Amazon FBA?
There are a few cons to using Amazon FBA. One is that it is a fee-based service, so you will need to factor that into your overall business costs. Another downside is that small, light, and fast-selling items are more cost-effective in the FBA program than heavy, bulky, and slow-moving items. Additionally, Amazon's fees for standard size non-apparel and apparel items include monthly storage fees. And finally, Amazon brand registry will not let you go to their facilities for inspections; they handle all quality control.
On the one hand, a fulfillment by merchant who is more knowledgeable about logistics may find that they can fulfill orders cheaper than Amazon. It's important to weigh the benefits of using FBA against these extra costs. Another downside to using FBA is that often, Amazon requires sellers to give up some control over the fulfillment process. This means that Amazon buy box will determine how your products are packaged and labeled, which can be stressful if you're not prepared for it. Additionally, there is a risk that you may spend too much time and money preparing your FBA inventory. This means that it's important to research and ensure that Amazon FBA is the right choice for your business.
When it comes to the pros of using Amazon FBA, people often forget to consider the cons. For example, Amazon FBA is a low-margin business. That means the company's profits are lower than what they would be if they were selling on another platform such as eBay or Walmart. Additionally, Amazon FBA can be expensive to produce and ship products. The company has to pay for shipping labels, storage fees, and more. Finally, Amazon FBA does not require as much customer data as the Amazon marketplace, making it difficult for reps to sell effectively on the platform.
You have to pay fees to Amazon
All sellers must also pay refund fees for returns of items not purchased from Amazon. The fee is $0.30 per item, with a minimum fee of $5.00 and a maximum fee of $70.00, whichever is less.
FBA sellers must also pay storage fees – monthly and long-term. Monthly storage fees can vary based on the amount of space your product takes up; oversized items are assessed at higher rates, and long-term storage fees are charged if you want to store your item in an FBA warehouse for more than one year.
Sellers with 100,000 or more ASINs may be assessed a monthly fee of $0.005 per ASIN, while sellers with less than that number do not pay this fee. FBA storage fees are paid in conjunction with high-volume product listing fees.
There are closing fees for certain media products like CDs, DVDs, and books.
The Amazon FBA process has some cons, such as handling inventory and FBA shipping cost. Certain risks are involved with selling on the Amazon platform, including bad customer service and returns policies.
You have to ship your products to Amazon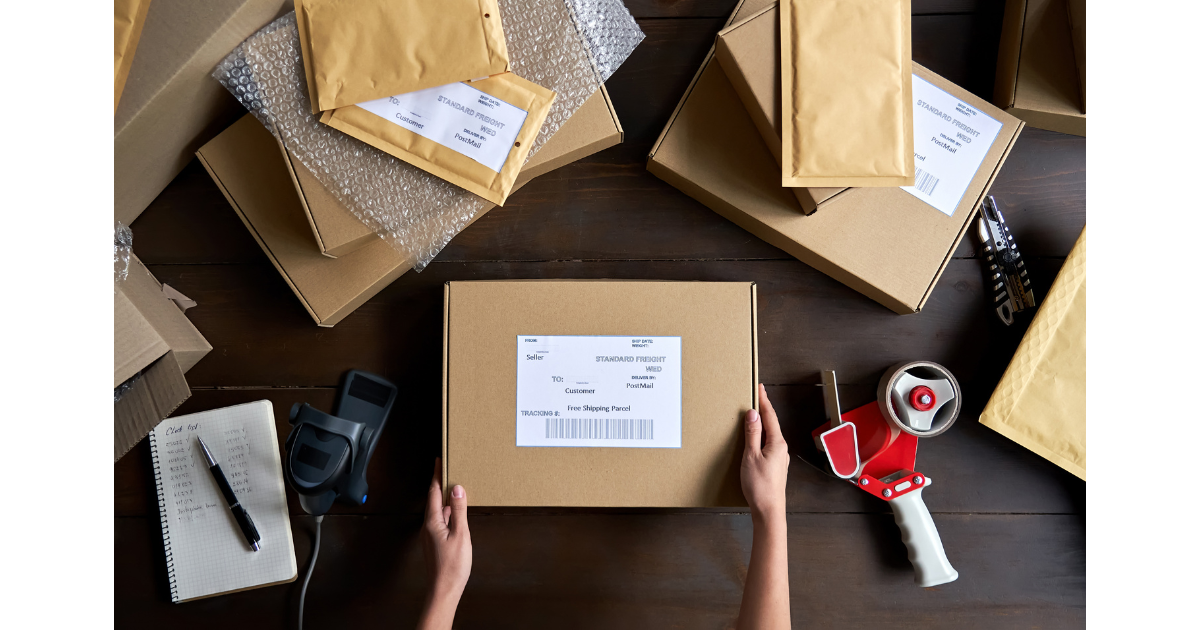 When you sign up for Amazon FBA, you must ship your products to an Amazon warehouse. This can be confusing and time-consuming, but it's important to remember that Amazon will not receive your items if you don't send them to the correct address.
You also have to put a special label on each product that indicates they are being shipped to an Amazon warehouse. You can create a barcode for each product and then print out the labels using a program like Avery Design & Print Online.
You have to package your products according to Amazon's standards
When using Amazon FBA, you must package your products according to their requirements. This means securely strapping items together in a loose package and adhering to their guidelines for packaging items, not in a box or poly bag (for example, shoes).
You should be aware of some specific Amazon FBA requirements, such as the need to create a shipping plan and print your labels. You may also find it helpful to use an inventory management software like RestockPro when dealing with Amazon FBA products.
Amazon decides the price of your products
When you sell products on Amazon, the company decides the price at which they will be sold. This is known as the 'listing price.' While you can suggest a price to Amazon, they are not obligated to use it. In most cases, Amazon will choose a price lower than what you have suggested increasing their profits. Additionally, if your product becomes popular and sells out, Amazon has the right to raise the listing price without consulting you.
Is Amazon FBA a good idea?
Amazon FBA is a term used to describe the process of selling products on Amazon by taking advantage of the company's fulfillment services. The product is dropped off at an Amazon warehouse for distribution, and once the product sells, Amazon takes care of returning any unsold FBA inventory to the Amazon seller.
When it comes to Amazon FBA, there are a few things to consider. Firstly, is Amazon FBA a good idea for your business? You'll want to research your competitors and what products they're selling. It's a good idea to find a product you can build, scale, and then conquer your competitors. However, avoid going head-to-head with high sellers when starting. Finally, understand the ins and outs of Amazon FBA before diving in.
An Amazon affiliate website owner might wonder if using Amazon FBA is a good idea. After all, they would send buyers away from their site to Amazon. However, in most cases, it is better to use Amazon's traffic than to try and generate your own. You can still promote your products on your website, but using Amazon FBA will give you the added benefit of Prime shipping and customer service.
Is Amazon FBA good for beginners?
Amazon FBA can be a great option for beginners who want to start and grow their business. It offers the advantage of getting products in front of Amazon's massive customer base, as well as access to Amazon's commission structure. However, it is important to do a product research and ensure that Amazon FBA is the best fit for your business.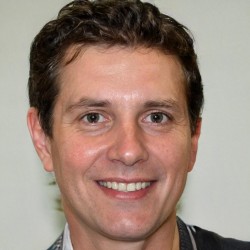 Latest posts by Damian Wilcher
(see all)